All-inclusive Florist eCommerce
Everything you need to have a successful florist website.
Florist Website Design and Hosting
Custom shopping cart written specifically for florists.
Sell your own products on your website
Point-of-Sale integration with most floral POS providers
24/7 online access to our custom Content Management System - SiteWorks
---
POS Integration
We work with several leaders in the floral POS industry to ensure you have the best options available.
Affordable eCommerce Solutions for Real Florists.
The Media99 Florist Website Package pricing is simple. You don't need a decoder ring or financial assistant to find out if you can save money while growing your business.
A few simple clicks of the calculator will let you know how your invoice will look. We have the most competitive rates in the floral industry.
No tricks. No hidden fees for you or your customer. No gimmicks.
Professional Florist Website Design and hosting all in one simple package.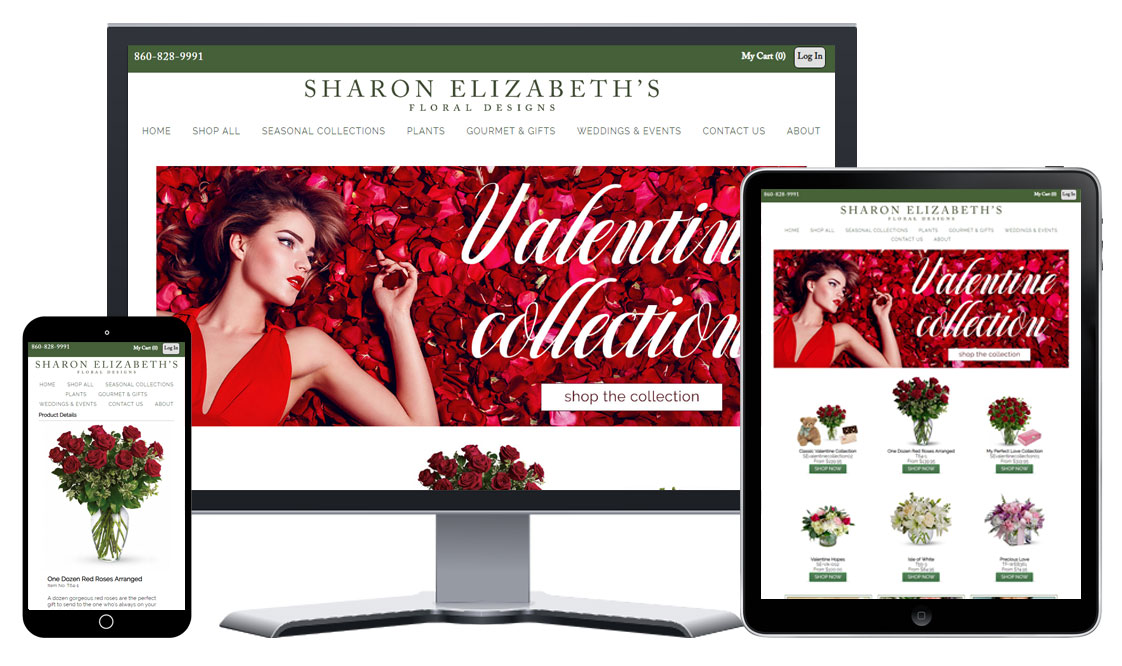 Responsive Florist eCommerce Website Design
In today's world few people are very far from their favorite mobile device. We use our smartphones and tablets to check Facebook, upload images to Instagram and Pinterest, make reservations at a restaurant or let a friend know we are running late. Why shouldn't your customers be able to order flowers from these same devices?
By incorporating responsive website design into our client's florist eCommerce websites we have eliminated the need for costly apps or other alternatives in order to allow your customer to order flowers from your shop. Your Media99 florist website responds to the screen on which it is rendered. This helps your customers find the flowers and gifts they want and then complete their order with ease.